Setting up a Zoom meeting
As a student at UNE, you have access to UNE's Zoom license. You will be using this to attend your live lectures and tutorials, you can also set up, hold and record, your own Zoom meetings.
You could use this for:
group work,
assignments,
study groups,
and more.
Before you can host a meeting you must set up a UNE Zoom account.
Step 1.
Go to https://une-au.zoom.us/signin and log in with your UNE username and password.


Step 2.
Check your name and email address displayed are correct. Your Zoom account has now been created.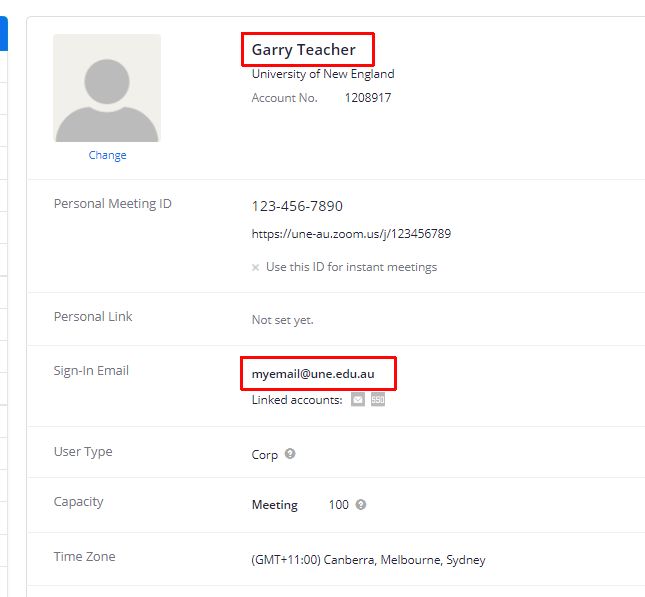 After you have logged into your Zoom account, you can schedule a meeting from the "Schedule a Meeting" option.

Give the meeting a title and complete the other details required (time/date/duration). Review the other settings and SAVE the meeting.
For more information on the different settings, please review the Zoom help pages.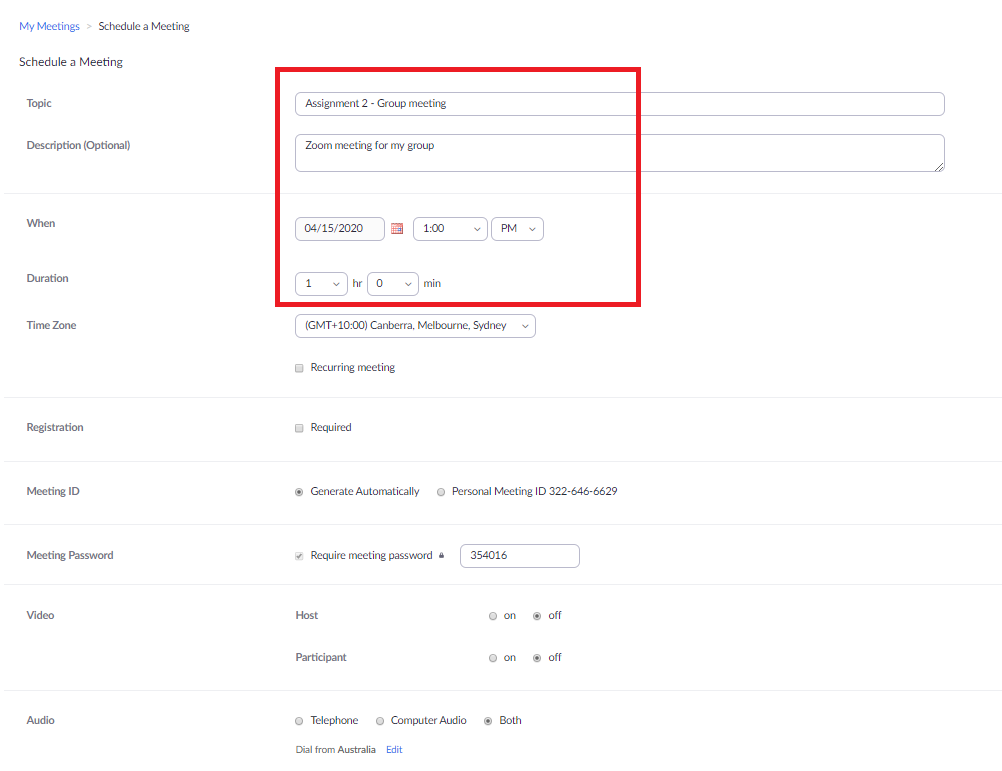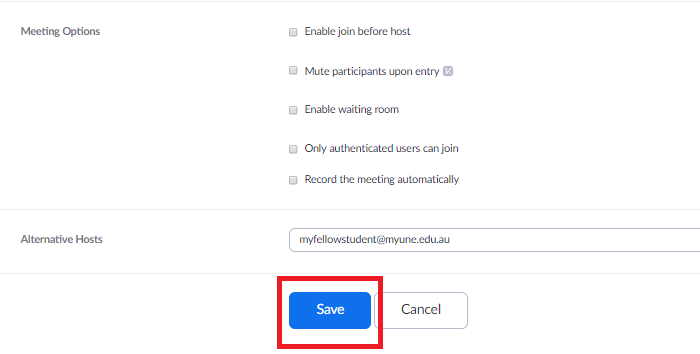 Share the meeting details by distributing the Meeting URL or by using "Copy the invitation" to create a meeting invite that can be emailed to others.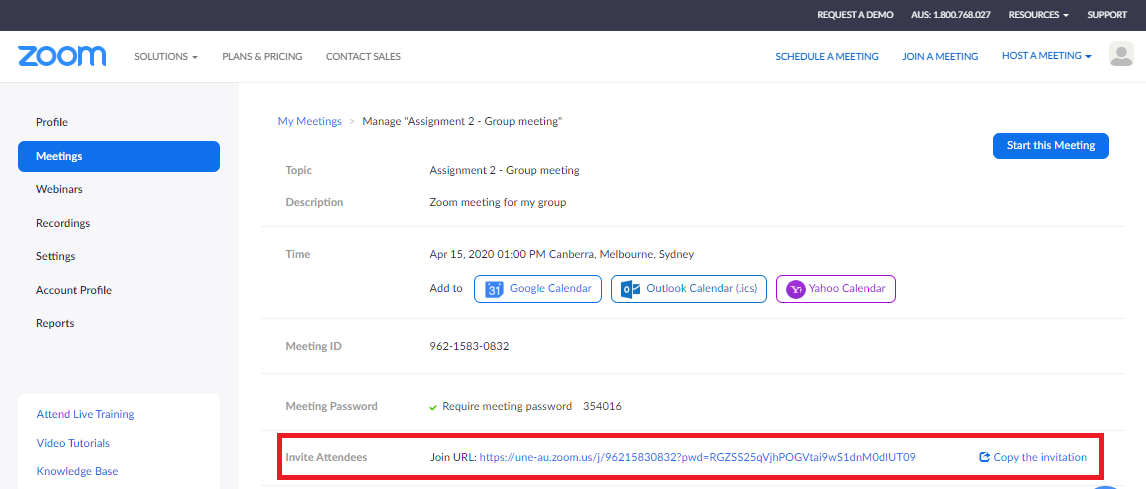 Anyone with the meeting URL can join the meeting from that link. As the organiser of the meeting, you can use the same link or use the "Start this meeting" link from the Zoom account page.
To sign in to the UNE Zoom account, select "Sign in with SSO" from the login screen.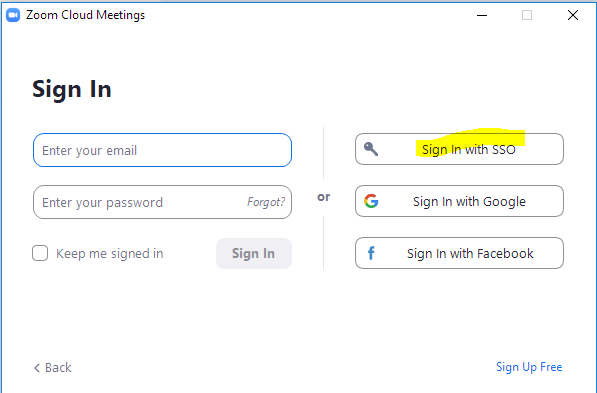 Enter "une-au" (.zoom.us) into the next screen and continue to the UNE login page to log in with your UNE username and password.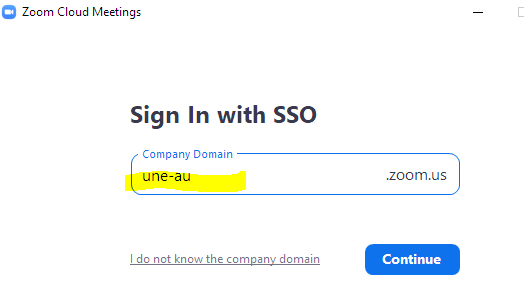 Last modified: Tuesday, 10 October 2023, 10:29 AM