Self check
The self check is available in a myLearn site. A new site is created each trimester. All students can enrol in the site. If prompted click the Enrol me link to get access. The site will continue to display on your myLearn Home page for the trimester. Go to the Turnitin Self-Check, click on the Check files here section and then click on the link to one of the Self check attempt links.
Step 1. Upload your file
Click the Add Submission button at the bottom of one of the self check pages and upload your test file. If a file from a previous test has been uploaded it will need to be removed. Most text files can be uploaded (doc, docx, pdf etc). You can upload here in Word format even if your assignment requires final submission in PDF.



File names
Turnitin uses the file name to differentiate between your submissions. If you do a second or subsequent check to the same location, you must use a different file name to what you have used before otherwise a new report will not be generated.




Removing a file
If you want to remove a file you can do so by clicking on the file, then pressing the Delete button and confirm removal.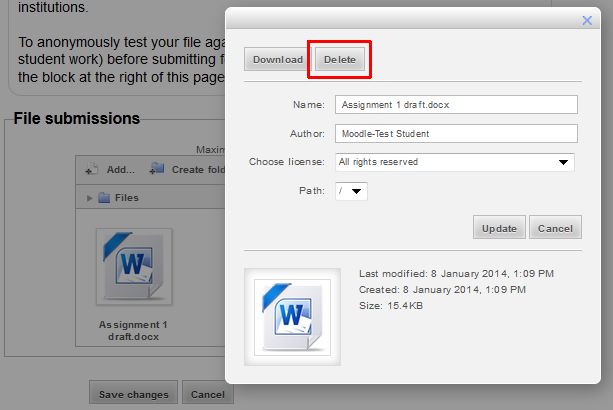 Step 2. Wait for the file to be processed.
Once you have uploaded a draft file to one of the originality self-check pages, the draft will be sent to Turnitin immediately and if successful a Turnitin ID will display under the file name. It may take up to 10 minutes for the report to be generated, but it may occasionally take up to several hours when the server is very busy. To check if the report has been returned, refresh/reload the page. When available, a similarity score will display under the Turnitin ID.
Step 3. View the report
After a report has been generated, click the Score to access it.

Step 4. Submit your assignment to your unit
This is only a check for you and this self-check page is not for final submissions. When your are satisfied with your report, upload the final file to the assignment submission area via your unit to submit it for marking.
Important: This site is only for self-checks. Your file will not be recorded as submitted until it has been uploaded via the assignment page within your unit site.
Last modified: Wednesday, 4 October 2023, 11:05 AM