Setting up and logging in to the Echo360 Mobile app
To download the app, see the Echo360 Active Learning Platform Mobile apps page for links to the versions available.
Before using the app, you will need to have accessed the echo360 video playlist via one of your units. To do this, simply access your unit in myLearn through a browser, and click on the lecture recordings link. This authenticates your UNE username through the Echo360 Active Learning Platform. You will need to access the video playlist in each of your unit myLearn sites at least once for them all to be available in the app.
When you access the app, you will be able to login to the app using just your UNE email address:

If you receive an error message that you are unable to be logged in, it is most likely because you have not been authenticated in the Echo360 Active Learning Platform. Please ensure that you have accessed your lecture recordings for at least one unit through the link in your myLearn site and try again.
You may see an additional login screen in the app (see image below). You can login with your UNE username and password through this screen, but this should not occur if you have already signed in through your myLearn site.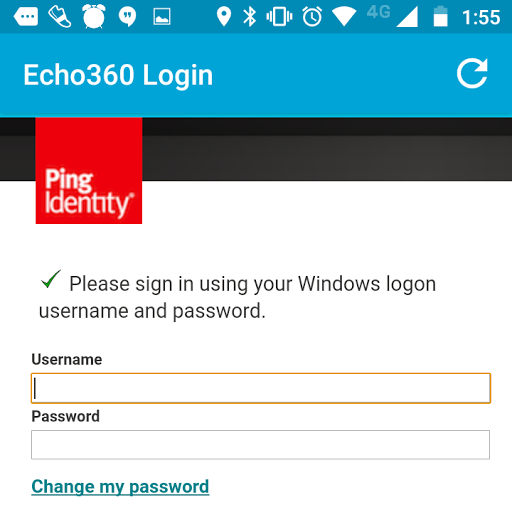 Last modified: Wednesday, 4 October 2023, 12:08 PM